About Us!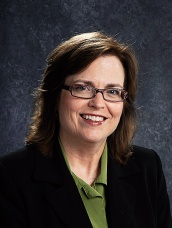 Hello Everyone!  My name is Susan Palmer and I am the creator of this site.  I certainly had alot of help in creating the site itself from Elliott Rothman and my son, the graphic artist extraordinaire, Chris Reilley.  See below for links to their other great work! I am the podcaster and teacher behind the idea.
I am a high school teacher in New York .  I teach US and World History classes with most of my classes inclusion with many at-risk students.  In New York, all students must pass the NYS Regents exams in both US and global studies to graduate.  This is typically tough for many of my students, and as a result, I began to look into differentiating my instruction to help improve the success for my kids.
Last year, really out of desperation with a very unmotivated group, I began to record simple podcasts with Audacity.  The results were quite interesting.  Many of the students who would typically never study, at risk of dropping out, were quietly visiting my room to ask for instructions on how to load the podcasts to their iPods, or MP3's.  Yes! Harnessing the technology they already had, they could review for tests and no one would know!  Listening at work, in the car, and on the way to school became the new tool for many in my class to achieve a passing grade, mastery or more! They also could repeat the lessons as many times as they needed to understand the material.
It worked!  I began creating the podcasts in audio only, eventually working my way to screencasts to also capture my powerpoint.  I call them "masterycasts" as they are intended as a preview or review only.  They are not a substitute for class as they cover most of the key terms and high points.  This, however, is enough to boost their grades!
This site was created as a safe space on the web to share my work and establish a resource for any teachers and students interested in using the masterycasts as well as other similar materials created by other content area teachers.  The podcasts are free for all registered users to use and download.  I ask that teachers using them in their websites, etc. or other broadcast work, link to the Maze and give credit for the creation.
My goal is to share, and to encourage teachers and students to be creative and share their work as well.  If you are interested in adding to this space, please contact me via the CONTACT form.  I am very interested in collaboration with other subject area teachers!   
Thanks for exploring the Maze!
Sue Palmer