Regents Review Moodle!
Posted April 1st, 2009 by The Maze
Sorry, flash is not available.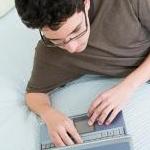 This year I began a new project known as "The Global Lab" which is an online learning center to be used by students to review for the Global 10 NYS Regents Exam.  This state assessment is required for graduation and proves to be difficult for many students. 
Using Moodle, a opensource content management system, we created a portal where students can use links and resources to review for the test.  Many options are available in Moodle.  My Lab contains a Glossary for vocabularly review, a Discussion Forum to discuss topics, as well as a link to our Districts subscription for multiple choice review.
The Lab also contains a Movie Center where I have loaded various videos from our subscription to Discovery Education.
The students can review from school or home.  Last semester 4 of the 6 students enrolled in the Lab passed the exam after failing it two times previously.
Ask your districts about thinking about using Moodle as a learning tool!